Our Awards
Team Orange Goes for the Gold
The advertising industry is constantly evolving, and the job of ad agencies is keeping up. But at Stream Companies, we don't want to just keep up. We want to lead the way in everything we do for our partners, setting new trends and changing expectations.

Apparently, distinguishing yourself as thought leaders in advertising and actively contributing to the changing face of an industry is enough to earn you quite a bit of recognition—recognition we gladly accept.
Automotive Website Awards: Rising Star
The Rising Star Award is given to newer companies and products spanning all categories that are just starting to break ground in the automotive industry.
Ava Award
AVA Digital Awards is an international competition that recognizes excellence by creative professionals responsible for the planning, concept, direction, design, and production of digital communication.
Best Places to Work in PA
Best Places to Work in PA is a survey and awards program dedicated to identifying and recognizing the state's best employers and providing organizations with valuable employee feedback.
Communicator Award
The Communicator Award honors excellence in strategic, effective, and meaningful communication across digital, video, podcasts, marketing, mobile, print, and more.
Davey Award
An annual competition for smaller agencies, companies, or organizations with annual billings or revenues below certain levels.
Hermes Award
Hermes Creative Awards are an international competition for creative professionals involved in the concept, writing, and design of traditional materials and programs and emerging technologies.
INC. 5000
An annual ranking of the fastest-growing private companies in America.
INC Regionals Northeast
The Inc. Regionals lists recognize the innovative achievements of companies in generating sustainable growth and jobs, and is one of the most esteemed honors growing private businesses and business leaders can receive.
Philadelphia 100
Identifies and honors the 100 fastest-growing privately held entrepreneurial companies in the Greater Philadelphia Region.
Philadelphia 100 Hall of Fame CEOs
Any executive who has held the position of CEO for five or more instances of the company's inclusion on the Philadelphia 100 list of fastest growing privately-held companies.
Philadelphia Business Journal Top Full-Service Advertising Agency
Philadelphia Business Journal's Top Website Development Company
Sammy Award
The Sammy awards honor organizations and products helping to solve the challenges organizations have connecting and collaborating with prospects and customers.
SmartCEO Future 50
Recognizes 50 of the region's fastest-growing midsize companies.
Soaring76 Award
Philadelphia Business Journal recognizes the 76 fastest growing companies in the greater Philadelphia area.
Telly Award
The Telly Awards is the premier award honoring the finest film and video productions, groundbreaking web commercials, videos and films, and outstanding local, regional, and cable TV commercials and programs.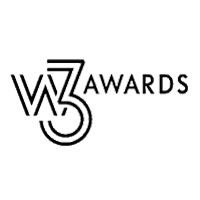 W³ Award
The W³ Awards honor creative excellence on the web and recognize the creative and marketing professionals behind award-winning sites, videos, and marketing programs.