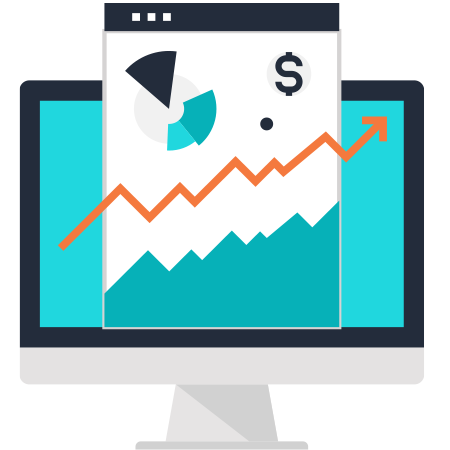 Increasing Conversions without Increasing Ad Spending
Web traffic means more visibility for your brand. When that traffic is made up of interested consumers, more meaningful engagement—in other words, conversions—is likely.
Whether your goal is to get web visitors to sign up for a newsletter or make a purchase, Stream Companies' conversion rate optimization (CRO) program helps make your goals a reality.
Conversion rates are calculated by taking the total number of conversions over a given time period and dividing it by the total number of visitors during the same time. How can you increase rates without increasing the budget? Well, it takes a dedicated driving force to deliver the best user experience.
Boost Conversion Rates on Your Website
Most consumers these days are shopping online. For this reason, your website is one of the biggest hubs for new leads and brand representation. You want your website to look great, but beyond that, it needs to be optimized to drive the buyer to take action.
Our first CRO goal is always to get you more leads. Our secondary goal is to perform a systematic redesign of your website and messaging to deliver quality leads: Leads that convert!
For that CRO program to be successful, it's important to define what success means. Are you trying to increase sales or get more month-over-month eBook downloads, for instance? We'll work with you to identify objectives and key performance indicators so we can decide how success will be measured.
Putting
Hypotheses to the Test
It takes a well-rounded toolkit to deliver a well-rounded CRO strategy. Google Analytics, heat maps, and other data are studied by our team of SEO specialists to determine if there are possible areas of improvement on your website. Our expert hypotheses are then put through A/B testing.

A/B testing allows us to split traffic coming to your website. Half of the visitors will see one version of the website, while half will see another version. After this testing, we study the data to determine which version captures more leads. Through this tried and true process, your brand can expect:
Score Proven CRO Results for Your Business
Stop randomly throwing darts to increase sales and conversion rates. The team at Stream Companies offers proven ways to increase profits and attract new customers, scoring bullseyes time and again.
We have offices across the country, including in Malvern, Philadelphia, and Pittsburgh, PA; along with Long Beach, CA, and Ft. Lauderdale, FL, to help you achieve CRO success. Reach out today to discover what our CRO services can do for your business!
Contact Us
Interested? Drop Us a Line!