Every enterprise needs a guiding vision, and Stream Companies is no exception. The members of our board are creative minds with years of executive experience in marketing, technology, and media. We trust no one more to chart the course that allows us to continue serving our clients and leading them into the future of integrated advertising!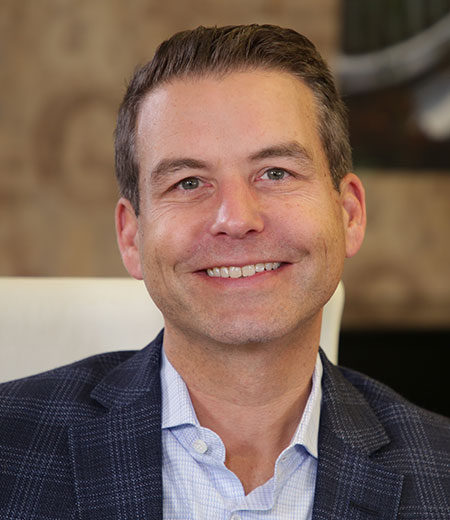 A lifelong pursuit of success and a relentless work ethic are why David Regn has become a predominant figure in advertising industry. His foresight and leadership have played a big role in Stream Companies' 23 years of consecutive growth.
In 1996, David and his lifelong friend and business partner, Jason Brennan, founded Stream Companies. In only a few short years, Stream Companies was recognized and awarded as one of the fastest growing, privately held entrepreneurial companies in Philadelphia and has continued to win awards like Inc. 5000, fastest-growing private companies and Best Places to Work in Pennsylvania multiple times over.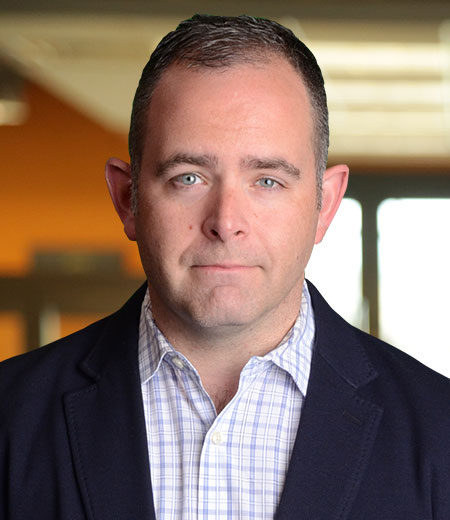 With a strategic and long-term approach to business, Jason Brennan has etched his place as one of Philadelphia's brightest entrepreneurs. Through his dedication and refined insight, Jason has helped foster growth and stability for Stream Companies and its clients. Jason co-founded Stream Companies in 1996. In only a few short years, Stream grew to an award-winning agency that has continued to win awards like Inc. 5000, fastest-growing companies and Best Places to Work multiple times over. Jason currently oversees all daily operations and is integral to its current business, and is involved in the strategy and planning of several clients.
Mr. Richards is a Managing Partner in Sverica's San Francisco office. He joined Sverica in early 2009 and sits on the board of 7Summits, iWave Information Systems, Gryphon Networks, Quest Education and Stream Companies. Mr. Richards is a former Director of the Bartech Group which was sold to Impellam Group PLC (LON: IPEL).
A native of the northeast, Mr. Richards earned his BA in Government from Dartmouth College and his MBA from the Amos Tuck School of Business at Dartmouth College.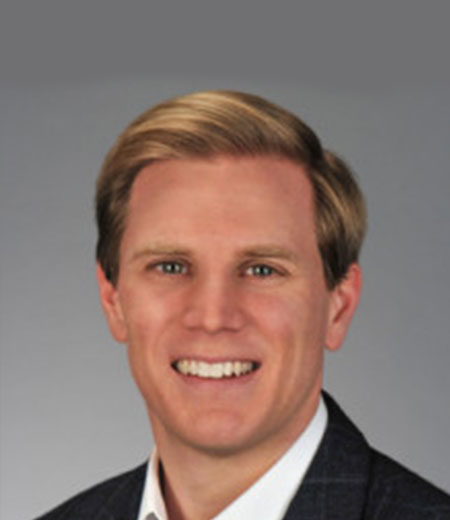 Mr. Harstad is a Partner in Sverica's San Francisco office, which he joined in 2011. He currently serves on the boards of 7Summits, iWave Information Systems, Gryphon Networks, Stream Companies and Synoptek and previously served on the boards of Pivot Data Centres (sold to Rogers Communications (TSE: RCI)) and Sheet Music Plus (sold to Hal Leonard). He focuses on sourcing and evaluating new investments, transaction execution, and portfolio company operations.
Mr. Harstad graduated magna cum laude with a BS in Analytical Finance from Wake Forest University and earned an MBA with honors from the Wharton School at the University of Pennsylvania.
Robert Knowling is the Chairman of Eagles Landing Partners, a management consultancy helping leaders develop strategic options, growth initiatives, and improvement programs. A graduate of Wabash College and Northwestern University, Robert has consulted and served in an executive-level and board capacity for a variety of tech-based organizations including leading Covad Communications as the CEO. An expert strategist, Robert sees the whole picture when motivating teams to success.
John Schanz is an industry leader in global operations, technology development & deployment, and entrepreneurship. A graduate of Manhattan College, John brings over 30 years of executive-level experience from AOL, GE, Sprint, Transaction Network Services, and most recently as the former Chief Network Officer of Comcast Cable. John fosters innovation, collaboration, and creativity as core principals when setting the pace in every organization that he joins.
Joy is an accomplished c-level technology executive with over 25 years of experience in the media and advertising industry. She is an experienced P&L accountable leader with a proven track record of consistently driving business growth and profitability. She has both public and private company leadership experience as a founder, entrepreneur, and business growth leader providing enterprise software and SaaS solutions to Fortune 500 and media and tech companies globally.

Before becoming an independent advisor, Joy spent seven years growing and leading Strata, an ad tech division of FreeWheel within Comcast (NASDAQ: CMCSA). FreeWheel is a provider of comprehensive ad platforms for publishers, advertisers, and media buyers. Prior to Comcast, she founded and led Spot Buy Spot, an ad tech solutions and advisory firm which she sold to Comcast in 2008. Joy began her career in technology consulting with Willis Towers Watson.