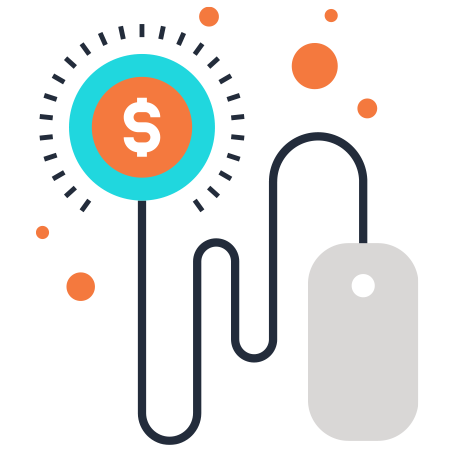 Improve Targeting, Increase Quality Score, Reduce Cost-Per-Click
Paid search ads are typically the first thing prospective buyers will see on the search engine. Make sure it's the best thing they see, too.
At Stream Companies, we strive to remain competitive in a crowded marketplace, offering customization, optimization, and team organization when it comes to pay-per-click (PPC) campaigns. Every dollar matters for our PPC specialists, who pay close attention to the latest trends and information to deliver a PPC campaign tailored to your business needs.
It's time to stop paying more for clicks that convert less. Improve the quality of your paid search strategy with us.
Every business is unique, which is why we seek to provide solutions that work for you. Whether you have an existing paid search account or none at all, our PPC specialists will spend their first days optimizing and building out your campaign.
A comprehensive review will be completed of the campaign's traffic, keyword lists, geo-targeting, ad copy, and more to ensure it's delivering the lowest cost-per-click possible.
The Stream PPC experts are hands-on with all campaigns and accounts, increasing visibility in an effort to dominate the search results pages.
In-House PPC Automation Solutions
In the modern age, even your PPC campaigns can harness the intelligent and time-saving efforts of AI. Among the many tools used by our PPC experts, you can rely on our in-house PPC automation solutions to ensure campaigns are constantly optimized for high value.
A Team
Dedicated to Quality
With Stream Companies, you'll have your very own team of PPC experts. This team consists of a digital marketing director, paid search team lead, and paid search specialist.

With a three-tiered approach, Stream dedicates itself to accountability and versatility, not just in technical efforts but in the quality of ad content. You can expect strategic, comprehensive insights from everyone involved with the account.
Via monthly reports and in-person and online conference calls, the paid search team will discuss the latest statistics and strategy. The goal is to create quality leads through the PPC campaign. We analyze keywords and ad copy regularly, note where changes should be made, and implement those changes when necessary.
Your paid search strategist regularly analyzes and optimizes for hard conversions, such as mobile phone calls, website form submissions, and chat conversations. Your budget directly aligns with these conversions, not just impressions and clicks, to ensure your business runs a forward-thinking PPC campaign.
Increase Visibility and Dominate Search Engine Results Pages
Pay-per-click campaigns can increase traffic, leads, and sales. We make sure your digital advertising efforts work in harmony, so you aren't missing out on prospective customers. Turn your digital advertising attention to an integrated agency with offices in Malvern, Philadelphia, and Pittsburgh, PA; along with locations in Long Beach, CA, and Ft. Lauderdale, FL.
Ready to take the first step? Contact Stream Companies to learn more about our PPC successes!
Contact Us
Interested? Drop Us a Line!